Emium Lighting Celebrates 10 Years
Commercial/industrial LED Lighting manufacturer reach has expanded from midwestern U.S. market to 40+ states over the past decade.
PRESS RELEASE: October 30, 2019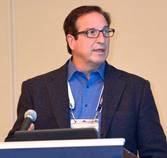 LAKE ZURICH, Ill. – October 30, 2019 - (Newswire.com)
Emium Lighting, LLC, the Chicagoland-based manufacturer of interior and exterior area lighting, is celebrating the 10th anniversary of the company's founding by President and CEO Bob Cantarutti.
Founded in 2009 as a provider of mostly LED bulbs and retrofit light engines, Emium has expanded its product line to include over 1,200 configurations of interior and exterior fixtures, explosion-proof lighting for hazardous and chemically volatile environments, and a line of specialty luminaires.
Emium Lighting's operating model leverages its founder's extensive Fortune 100 experience in manufacturing and supply chain leadership with top tier products and support services to provide a high-value, personalized customer experience. Through its network of representatives and distributors, the company's diverse industry applications include lighting for industrial manufacturing and processing, office spaces, warehouses, retail centers, health care facilities, educational campuses, municipal transportation, recreational venues and a whole host of others.
Emium has been ahead of the market over the past 10 years with design innovations that have included:
Dual-mode T8 lamps that work with or without the pre-existing ballast.
High powered "corn" type lamps designed with a gap that isolates the LED board from the drive, providing superior heat dissipation and longer life.
LED Edge-lit smooth panel luminaires for troffers that provide excellent light quality with no LED glare effect.
Nano-plastic T8 lamps, which provide the value advantages of a glass tube, without the safety and performance disadvantages of glass.
Value-priced LED refrigerated display case lights with a variety of customizable features including length, lens type, end connector type, angle adjustment, and LED color temperature.
"Our mission has always been to be the trusted leader in providing only top tier LED lighting products to our customers at a fair price. I'm proud of what our team, which includes our many field representatives, have accomplished toward that mission over the past 10 years," said Cantarutti. "I am also very excited about the journey that lies ahead for Emium as we peer into 2020 and beyond. Thank you to our associates, customers and partners for a great first decade for Emium Lighting."
Sign Up for Product Updates