Our Mission
Our mission is to be the trusted leader in providing only top tier LED lighting products to its customers at a fair price.
Our Vision
Our vision is to become the confident, "no regrets", LED lighting choice of business managers by virtue of Emium Lighting's expertise and diligence in stringently vetting its products to the component and factory floor level in order to fortify its mission.
Our Story
One of the best known bible stories in the Old Testament is the story of how a shepherd boy with nothing but a sling shot and a handful of stones musters the courage and strategy to confront and slay a nine foot tall Philistine giant called Goliath.
Like David, Emium has developed a readiness to compete in an industry full of giants. Along with an in-depth knowledge of what separates a good LED lamp from a great one, we know that it all starts with the caliber of the factory. Emium products are carefully selected based not just on the product components alone, but by also knowing how to identify the manufacturers that constitute the cream of the crop. It is these top tier factory partners that allow our company to offer the best of the best.
Another factor that allows Emium to sustain a competitive advantage derives from years spent building relationships with the factory owners and senior managers. These relationships help us secure value pricing on some of the best LED lighting products in the world. They also help our company to maintain highly responsive partnerships with regard to changing market demands and new technology adoption.
So while the industry giants continue to execute painfully slow and expensive strategies, we at Emium continue to deftly fine tune our arsenal of stones.
Meet the President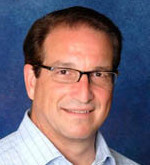 Bob Cantarutti
Bob has enjoyed a successful 25+ year career with increasingly responsible leadership positions in a variety of technology related industries. He has made and left his mark implementing highly effective operations in manufacturing, supply chain, engineering and sales & marketing disciplines. He has specialized in developing strategic relationships with leading technology companies resulting in global reach.
In Silicon Valley start-ups and Fortune 100 corporations, Bob's executive management and leadership skills have established a reputation based on integrity, intelligence and the delivery of results.